One of my favorite restaurants in Portland is Besaw's.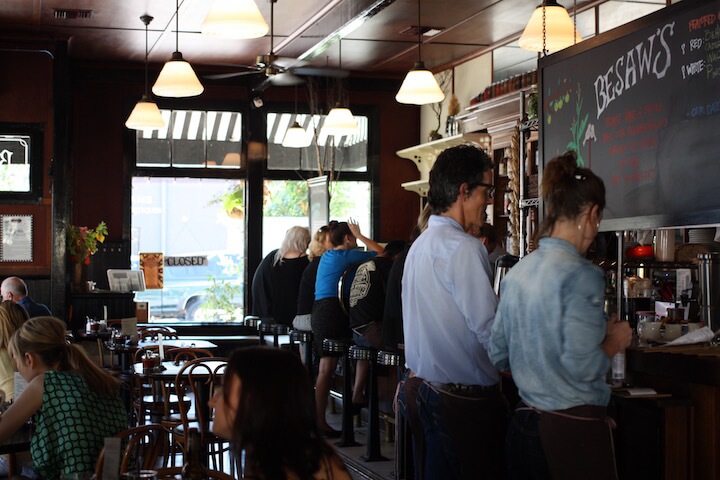 As you can see, I am not alone. The atmosphere is warm, happening, and hipster. And the food? Well, I'll let the food….
…speak…
…for…
…itself.
If you know me, you know I love checking out the lights. These outdoor porch lights were my photo of choice on this visit. And those lovely old windows. Be still my heart.
Loved visiting with sweet friends.
This is the place to be for happy hour… or any hour. Besaw's has changed locations after some difficult changes from when I was last there so some of these pictures are inside their 112 year old location. They are still as delicious and grand as ever but moved earlier this year to their new digs.
A dreamy breakfast sandwich.
Here's to a rich history and new beginnings, Besaw's!